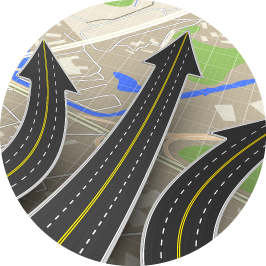 Traffic lights are the major means of managing and regulating safe and efficient traffic, as well as means of improving road safety. The traffic light is designed for the following purposes:
– Utilize the capacity of the system in a safe and efficient manner
– Reduce the delay time
– Ensure continuous traffic  flow
– Ensure the safety of pedestrians
– To reduce the probability of road accidents
Hence, there is great importance and responsibility for proper design of traffic lights. For example, an unwarranted installation of a traffic light will not only be of no use, but can also lead to a deterioration in safety conditions. Ajax Ltd. combines classic engineering knowledge and application of innovative traffic management technologies.
The company offers the following traffic lights design services:
– Designing of new traffic lights
– "Green Wave" designing
– Designing of traffic lights for prioritizing public transportation
– Installing of traffic lights central control systems
– Maintenance and upgrading of existing traffic lights and installing a new ones
– Managing traffic lights using the satellite system GPRS combined with GSM